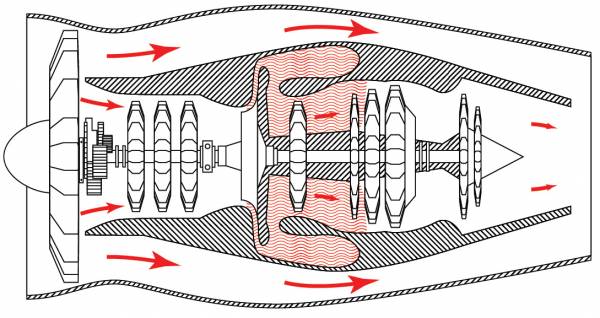 fas fa-video
fas fa-play-circle
{{v.title}}
Watch Videos
Watch Videos
Features
Trim Temperature to 1500˚F (816˚C)
1 to 2˚F (.5 to 1˚C) Accuracy
Large Scale Facility Upgrade
Electric Trim Heating for Combustion Research
We worked with the largest US manufacturer of turbo fan engines to build massively powerful electric air heaters for a Unit Under Test at a combustion research facility. This was part of a large scale facility upgrade that would span many years.
Project and Challenges:
The client was upgrading their facility and required a heating system that was on the order of 12 Megawatts. They wanted an electric trim heating system that could take their existing gas preheater up to 1500˚F (816˚C) with a high degree of temperature accuracy.
Their existing gas fired heating system used a heat exchanger to prevent the byproducts of combustion from entering the airstream. Our electric heaters would need to provide the added heat energy to get to a target temperature as well as maintain relatively tight temperature control.
Accurate
Completely Custom
Powerful
Upgrading a combustion research facility is a large scale project. It took us through many new requirements including the metallurgy on the heater, the design of the flanges and the electrical feedthroughs. We worked closely with our own suppliers because the temperatures we were bringing in were higher than they had worked with before.
The full requirements for this project exceeded what had been previously achieved, which required entering new territory. As such, the design process involved a lot of back and forth discussion with tradeoffs and iterations.
Solutions and their Impact:
We designed a trim heating system that delivers 900 PSI (62 Bar) and 1500˚F (816˚C) airstream consistently. The pressure drop is very low with temperature accuracy within 1 to 2˚F (.5 to 1˚C). This temperature accuracy is very important to their combustion research.
The project spanned three years with both parties working very closely through various scenarios and iterations. The whole project from start to finish was taking us through barriers and into new realms that we had not worked before.
This was a very intensive project that helped us grow as a team and develop our capabilities. We solved some big challenges for a very prominent customer and our trim heaters work marvelously.
Specialty Heaters Quote Request
Temperature Range
Tutco SureHeat open coil electric air heaters can produce up to 1652°F (900°C) in standard designs and 1922°F (1050°C) in
custom designs.
Pressure Ratings
Typical electric heaters can withstand up to 600psi (40 bar) standard and greater than 1100 psi (75 Bar) in custom designs
International
Requirements:
Pressure Equipment Directive (PED) certification
Special control requirements
On-site startup assistance or training
Sizing & Selection
A simple formula for sizing the heater power (kilowatts) is given by: kW = SCFM x (Delta T)/3000, where SCFM is the mass flow rate in standard cubic feet per minute, and the Delta T is given in degrees Fahrenheit across the heater.
Calculate Wattage fa-calculator
Use our calculator and request a quote.
= {{calc_kw}}
kW
Request Quote
Related Content